In the days that have followed the release of my new poem How to Love the Sinner & Hate the Sin, I've been completely amazed at the sheer number of overwhelmingly positive, vulnerable, and heartfelt messages and comments I've received from people who were touched, inspired, and challenged by the conversation around the poem. There have also been a few negative ones, but hey, it comes with the territory. And the thing about the positive comments—and the negative ones—is that I largely expected quite a bit of both. Anytime you throw something out there into the universe like that, it's bound to polarize people.
What I didn't expect was the not-insignificant number of people who don't, on first listen, realize that the poem is satire.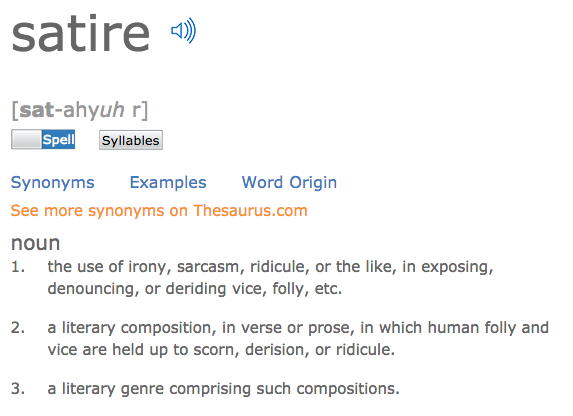 I thought I was being obvious with the lyrics—maybe a bit too obvious and tongue-in-cheek in places (that "voting Democrat" jab, anyone?). But there's been quite a few people who have listened to the poem and been irate online—because they think I'm being serious.
My original intent with the poem was to take the camouflaged and coded language that Christians use to talk over and about LGBTQ persons and carry it out to its logical, unflinching conclusions to show how toxic and evil it really is. In my estimation, that's been one of the biggest problems: Christians blithely and glibly rattle off these cliché phrases—"love the sinner, hate the sin," "the gay lifestyle," "all sins are equal to God," etc—without understanding the cruelty behind what they are really saying and without being ideologically consistent and taking their beliefs to their logical ends. When you quote [the modern English translation of] 1 Corinthians and insist that "homosexuals will not inherit the kingdom of God," what you are literally, actually saying is that gay people will go to hell and not heaven unless they repent of being gay. That is what those words mean.
Which is, I suppose, my larger point. A disclaimer: half of my degree is in philosophy so I understand that on an existential level nothing is real and everything is absurd, thank you Camus. You wanna have a conversation about Derrida and the message getting lost in the mail? Let's do it. There is a high and lofty sense in which words mean nothing inherently—they're just agreed-upon symbols, pawns in a game we all have to play, etc. But in a pragmatic, everyday, gut-level sense, words mean things. They do things. They have impact that exists independently of our intention.
So a Christian may have the intention of being loving by saying "love the sinner, hate the sin," but their words impact the recipient in a far different way. Their words impact the recipient like a bag of bricks. And regardless of your religious affiliation, you can't just keep hitting someone with a bag of bricks and screaming that it's love.
I can hear the objectors now. I know all the verses. I know them in the King James. The heart is deceitful above all things, and desperately wicked: who can know it? Their point being that if a gay person feels "hatred" from a Christian trying to save them from their sins, isn't that just proof that their heart is hardened with sin? Wouldn't they understand if they were operating under the same definition of "love"—if their heart had been regenerated by the Holy Spirit?
Well. No. And frankly, if the way many people who claim the moniker of "Christianity" treat LGBTQ people is what being "regenerated by the Holy Spirit" looks like, I want nothing to do with it.
C. S. Lewis, as usual, says it better than I ever could. In The Problem of Pain, he points out that
On the one hand, if God is wiser than we His judgement must differ from ours on many things, and not least on good and evil. What seems to us good may therefore not be good in His eyes, and what seems to us evil may not be evil.

On the other hand, if God's moral judgement differs from ours so that our "black" may be His "white", we can mean nothing by calling Him good; for to say "God is good," while asserting that His goodness is wholly other than ours, is really only to say "God is we know not what". And an utterly unknown quality in God cannot give us moral grounds for loving or obeying Him. If He is not (in our sense) "good" we shall obey, if at all, only through fear—and should be equally ready to obey an omnipotent Fiend.
I apply Lewis' concept of the goodness of God to his love, as well.
If God's moral judgement differers from ours so that our "hatred" may be his "love," we can mean nothing by calling him good.
If he is not (in our sense) "loving," we shall obey, if at all, only through fear.
So yes, the poem is satire. But what breaks my heart is that the words so many Christians are using are so hateful and judgement and vitriolic that no one can tell the difference.
Like what you read? I'm available to be booked at your church, school, conference, festival, or special event. Click the button below to learn more!